WC 8.1.21
Last week, Year 6 explored crimes and punishments that occurred in the Tudor era: from beheadings to being hung, drawn and quartered, it's safe to say things are a lot better now!
6CC began by imagining what a first day on the job for one of King Henry VIII's executioners might be like. Take a look at their letters to the King below!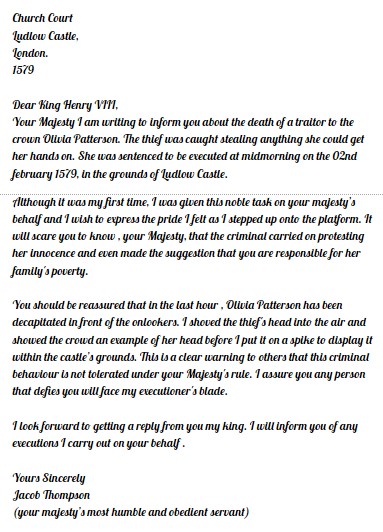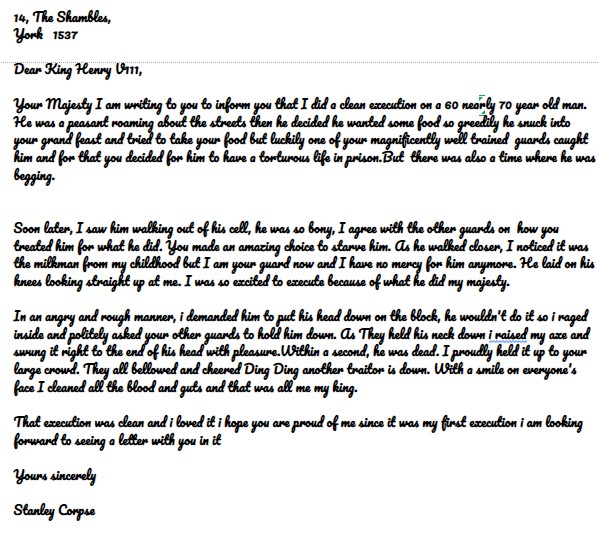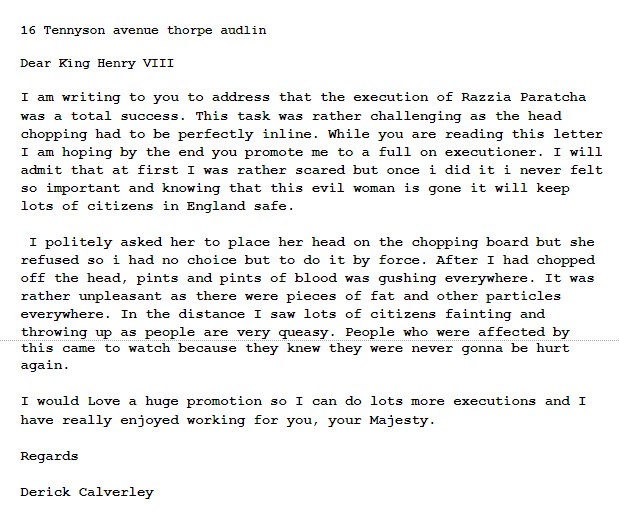 Lately, we have also taken time to enjoy the flurries of snow, both in school and away. We have even had a few snow sculptures created over the past few weeks!